WILLIAM J. LAVERY, M.D., PHD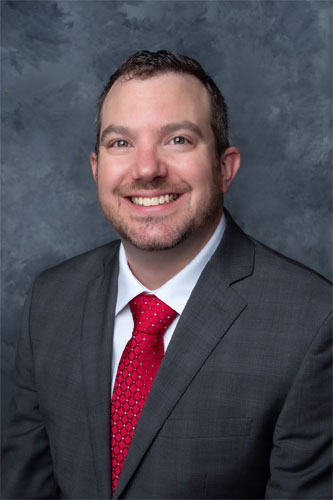 Education
University of Pennsylvania, B.A., Biology (2003)
University of Texas, Ph.D., Molecular and Cellular Physiology (2012)
University of Texas School of Medicine, M.D. (2014)
University of Colorado/Children's Hospital Colorado, Pediatrics Residency (2017)
University of Cincinnati/Cincinnati Children's Hospital Medical Center, Allergy and Immunology Fellowship (2020)
Diplomate
American Board of Pediatrics
American Board of Allergy and Immunology
Honors
National Research Service Award, National Institute for Allergy and Infectious Disease (2018-2020)
Fellow-in-Training Travel Scholarship, ACAAI (2017)
Fellow-in-Training Travel Scholarship, ACAAI (2018)
Fellow-in-Training Travel Scholarship, AAAAI (2019)
Memberships
American Academy of Allergy, Asthma and Immunology (AAAAI)
American College of Allergy, Asthma and Immunology (ACAAI)
American Academy of Pediatrics (AAP)
Dr. Lavery enjoys treating adult and pediatric patients with allergies and immune system disorders.  He is board certified by the American Board of Allergy and Immunology, as well as the American Board of Pediatrics. He treats seasonal allergies, food and drug allergies, asthma, skin diseases and disorders of the immune system. Dr. Lavery enjoys working as an Allergist / Immunologist because of the significant quality of life improvements he makes in the lives of his patients and their families. He enjoys building long-term relationships with his adult and pediatric patients and seeing the lasting impact his care provides in improving their chronic conditions.
Dr. Lavery is delighted to relocate to Kansas City, where his wife, Candace, grew up. The Laverys are enjoying living close to family. 
Dr. Lavery's patients describe him as detail-oriented and a good listener. He feels it is necessary to develop a deep understanding of his patients to craft a personalized treatment plan that works well with each unique situation and lifestyle. In his free time, Dr. Lavery enjoys cycling, playing musical instruments and spending time with his family.