FOOD ORAL IMMUNOTHERAPY (OIT)
FOOD ORAL IMMUNOTHERAPY (OIT)
Now there is a new way to treat food allergies without strict diets. Safely eat foods that must currently be avoided – wheat, eggs, peanuts, tree nuts, milk, etc. OIT works for both children and adults.
Eliminate food allergies permanently with Oral Immunotherapy. Food OIT uses a specific procedure to introduce the food allergen back into the diet. The primary goal is safety – our patients can ingest the allergenic food and foods that contain the allergenic food without thinking about it. And parents no longer need to worry that their child will be exposed when away from home.
Since 2012, KCAA has successfully offered this innovative therapy, which is available at a handful of practices nationwide. Contact us at our dedicated OIT number – (913) 942-2494 – or submit the form below for more information. Watch our OIT video which is designed to describe the process and answer frequently asked questions.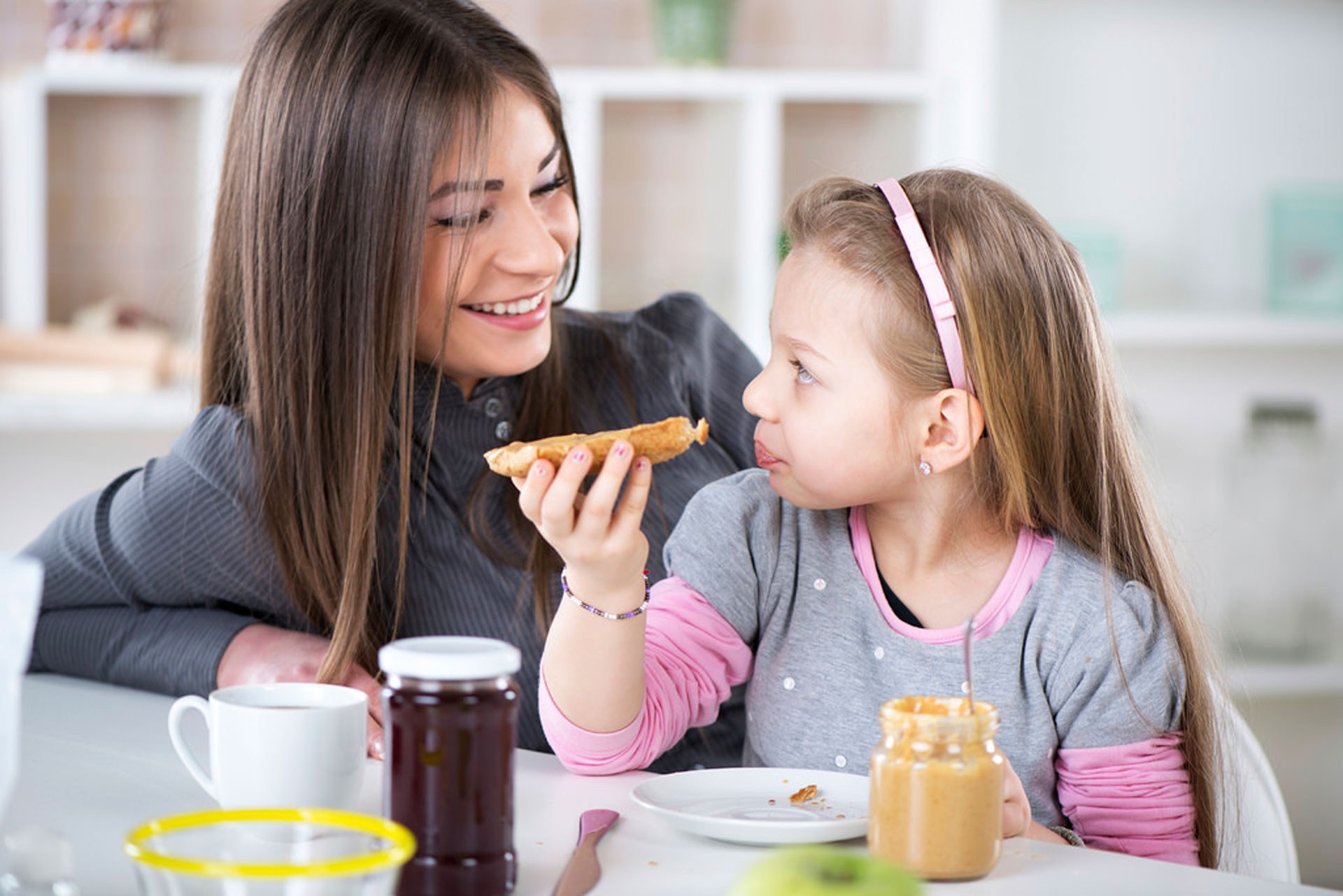 "Our daughter, Adyson, participated in the peanut Oral Immunotherapy Program at KCAA and it has changed our lives for the better. Adyson is now free to participate in activities with friends and family without the constant worry of a possible reaction. Dr. Ward and the amazing staff at KCAA were wonderful to work with and were available at any time to assist in answering questions or addressing concerns. There are no words to accurately express the gratitude we have to Dr. Ward and KCAA for changing our daughter's life."
– Thank you, Jayma & Matt D.
READY TO CHANGE YOUR LIFE? EAT FEARLESSLY!
VIEW OUR OIT VIDEO
General Inquiry Form
NOTE: If you are a current Kansas City Allergy & Asthma patient, please communicate through the PATIENT PORTAL to protect your privacy and ensure quick handling of your inquiry.
FREQUENTLY ASKED QUESTIONS ABOUT FOOD OIT
How does OIT work?
Food OIT is a desensitization therapy. It is a method of retraining the immune system to tolerate food proteins that are current allergens. It involves the regular administration of tiny amounts of the allergen (food) by mouth. The process introduces incrementally larger amounts of precisely measured food protein through the gastrointestinal tract on a regular basis over an extended time. This creates an increase in IgG4 blocking antibody and a decrease in IgE antibody, shifting the balance in the body from hypersensitivity to tolerance.
How long will the entire OIT process take?
The first day procedure lasts 4 – 5 hours. If no problems arise during the escalation phase, the patient will be eating a full serving of the allergenic food in 5 – 6 months.
What is the goal?
The number one goal is safety; to allow the patient to ingest the allergenic food and foods that contain the allergenic food without thinking about it. A secondary goal is to reach a daily dosing schedule where the patient does not have to avoid the allergen and can eat it regularly (ideally consume a full serving of the allergen without an adverse reaction).
What is the success rate of OIT?
Clinical trials show that Food OIT has an 85 – 90% success rate. Currently, it is not FDA-approved.
How is the OIT program billed, and what does it cost?
As much as OIT has evolved and gained prevalence within the allergy community, it is relatively new. There is no designated procedure code to bill insurance companies. KCAA has developed a pricing package that allows patients to receive the services for the treatment phase. This billing policy affects services directly related to OIT. Contact our Billing Manager at
913-491-1830
for more details.
Are there age restrictions?
OIT works for both adults and children. For children, our current minimum age is 5 years old. However, we would like to see the patient as soon as possible to begin discussion and planning.
Is anyone "too allergic" for OIT?
No. In fact, the highly allergic patients are the ones with the greatest need of OIT due to the risk of a reaction.
If the patient is allergic to multiple foods, will completing OIT for one food help treat other food allergies?
Each OIT Program is food-specific. Completing one program does not treat other food allergies. Contact us for specific information on treating multiple food allergies.
Are there any side effects?
The most common side effects are gastrointestinal. Symptoms include abdominal pain, nausea, and/or reflux. It is possible to experience a typical allergic reaction or anaphylaxis during escalation and maintenance dosing. About 10% of patients develop eosinophilic esophagitis (EoE) during the escalation phase, which slows down the process but does not stop it.
Can a child start the OIT program if he/she does not get immunizations or is behind on scheduled immunizations?
Children must be up to date on immunizations before starting Food OIT.
Should routine allergy medications be stopped before the first day procedure?
Patients should continue to take routine medications during OIT.
What is the timeline after the first day procedure?
The timeline depends on the individual patient. If everything goes well, some amount of the allergenic food will be ingested during months 3 – 4. An entire serving of the allergenic food may be ingested during months 4 – 6.
How often can the dose be increased?
There is a minimum of 7 days between dose increases. Patients may decide they desire longer intervals between dose increases.
What time of day should home doses be given?
Doses are given 21 – 24 hours apart. Since exercise must be limited after taking a dose, the time should accommodate this constraint.
How long should the patient remain awake after the dose is given?
Children should be observed for at least 1 hour after the dose is given. They should not be allowed to sleep during this time.
Is a home dose given on the same day of the office visit when the dose increases?
There should be at least 21 hours BUT no more than 24 hours between doses. NEVER increase the dose at home. If the up-dose office visit is scheduled more than 24 hours since the last dose, give one additional regular dose about 12 hours BEFORE the scheduled up-dose visit. We provide specific instructions at the time we increase the dose.
How is a reaction at home handled?
Treat the reaction like any food reaction: antihistamine for rash/hives, epinephrine autoinjector for other symptoms of anaphylaxis. If there are only a few hives or oral itch, DO NOT give antihistamine for the first hour to see if the reaction worsens. If hives/oral itch increase, give an antihistamine. Call or text us with any reaction to a dose for instructions on future dosing.
What if we are traveling on an airplane when the dose is due?
Leave at least an hour prior to boarding when administering the dose. Do not administer the dose while flying. Upon request, we can provide a letter explaining the procedure and need for food solutions for the Transportation Safety Authority.
At what point is food purchased at the supermarket used for dosing?
Peanut, Tree Nuts, Chickpea: When dosing with whole food, patients will buy their own food. Nut butters and flours may be substituted for the peanut or tree nut during escalation dosing. We can discuss allowable food substitutes upon request.
Egg: Patients can purchase liquid egg white or egg white powder for home dosing after completing the dosing with KCAA-provided solutions.
Milk: Patients can purchase whole milk for home dosing after completing the dosing with KCAA provided solutions.
Wheat: When dosing with Wheat Chex cereal, patients are required to buy their own cereal and bring it to each dosing appointment. Wheat bread may also be used.
Can whole eggs be substituted for liquid egg white?
Liquid egg white should be used for all escalation doses. Patients may dose with either egg white powder or liquid egg white during the maintenance phase, and egg may then be freely added to the diet. Whole egg should never be used for the daily egg dose.
At what point can the milk product be varied?
When the escalation is complete, if everything goes well, maintenance doses may be given with either 2% or whole cow milk, any brand.
Does the food solution need refrigeration?
Yes, it MUST be kept cold. There are no preservatives in it.
What do I do if refrigeration is not maintained or if the dose smells or tastes different?
If the sample sits out for more than 30 minutes or if it appears spoiled, it must be replaced. Contact us for replacements.
What if I need additional doses and am out of town?
Contact us. Be ready with the concentration and amount of the current dose. Keep this information handy, e.g., on phone, for easy access.
What if the patient is sick and can't take the dose on schedule?
If there is a gap of more than 24 hours between doses, contact us before giving the next dose. If it is less than 24 hours and one dose was missed, just restart the dosing schedule.
What about masking the taste of the food solution?
Taste is personal; feel free to experiment. Try drink powder (Kool-Aide, Crystal Light), chocolate, or another beverage. The food powder or small solution volumes can be mixed with a small amount of a semi-solid food such as apple sauce or mashed potato. Use small masking food portions since the dose is given in one bite to ensure the entire oral immunotherapy mixture is consumed.
When can foods containing the allergenic food be introduced into the regular diet?
Foods containing the allergenic food may be introduced into the diet at the end of the entire OIT escalation process as instructed by KCAA.
What is the follow up schedule when maintenance dosing is reached?
When the full maintenance dose is reached, there is a follow-up at 3 months, then every 6 months. This allows us to draw food specific IgE levels every 6 – 12 months on maintenance dosing.
When dosing once daily, is the time of day that the dose is given important?
Time of day is not important. However, the AMOUNT OF TIME between doses is important. A delicate balance has been achieved that depends on the allergenic protein to be in the patient's system. Try giving the daily dose at the same time every day (21-24 hours between doses).
Does the patient need to avoid exercise during the OIT process?
Exercise around the time of dosing increases the chance of reaction. Exercise should be avoided for AT LEAST 2 HOURS after dosing. Doses should NOT BE GIVEN IMMEDIATELY FOLLOWING EXERCISE. Exercise restriction applies to both escalation, maintenance dosing, and any other time the allergenic food is eaten beyond the maintenance dose.
Can two OIT foods, one on maintenance dose and one on increasing dose be given at the same time?
Yes.
How much of the allergenic food can/must the patient eat during the maintenance phase of the OIT process?
In most cases the food may be freely added to the diet after reaching the maintenance phase of treatment.
Cashew, Hazelnut, Almond, Pistachio and Peanut: 8 nuts
Walnut: 3 ½ walnuts
Pecan: 7 pecans
Egg: 2 teaspoons egg white powder or 2 tablespoons of liquid egg white
Milk: 240ml (8 oz) whole or 2% milk
Wheat: 75 Wheat Chex (3/4 cups) or 1 slice whole wheat bread
Chickpea: 16 chickpeas
Soy: 240ml (8 oz) soy milk
If the frequency of the maintenance dose changes, we will communicate it. Until then, the patient should continue the daily maintenance dose as directed.
When can the maintenance dose be stopped?
For now, the maintenance dose MUST be maintained. Currently, there is a lack of evidence on long-term tolerance. Studies are ongoing to determine if therapy includes long-term tolerance so daily doses can be eliminated.
How soon after completion of the OIT process for one food can a food challenge begin for another food?
This can be done 1 week after completing OIT for the first food.
How soon after completion of OIT for one food can a second program be performed for another food?
The patient may begin a second OIT program after being stable on a maintenance dose for at least one month.